You are here
Back to top
Adlard Coles' Heavy Weather Sailing, Sixth Edition (Hardcover)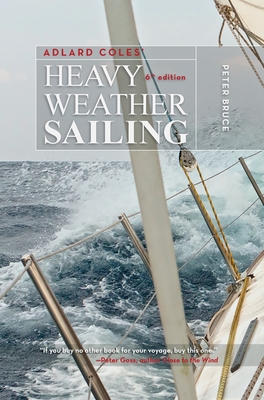 $67.43

Usually Ships in 1-5 Days
Description
---
Since its publication over fifty years ago, Heavy Weather Sailing has remained the classic of navigating and surviving storms at sea. It is unique in its focus on the lessons learned by seasoned sailors in heavy weather conditions. Nowhere else will you find an opportunity like this to learn from the hard-won experience of others what works and what doesn't in surviving a storm at sea.
The stories and their analyses are further augmented by advice- on boat stability and seaworthiness, spars and rigging, heavy-weather preparations and tactics, the use of drogues and sea anchors, meteorology and sea-state predictions, crew fitness for heavy weather, and more. You'll find well-proven methods for surviving bad weather at sea in powerboats and multihulls as well as monohull sailboats. This advice from leading seafarers has been compiled and edited by Peter Bruce, one of the world's most experienced sailors, who has assumed the book's editing from the late Adlard Coles.
This edition is completely up to date with changes in sailboat design and gear and with the latest storm-sailing experience. You will find new chapters on seeking shelter in heavy weather, storm sails, helming a rigid inflatable in rough weather, and handling multihulls in a storm. Several new accounts describe unexpected and extraordinarily severe weather on the world's oceans, including a storm experienced by renowned sailing couple Lin and Larry Pardey off the east coast of Australia and another endured in the South Atlantic by Alex Whitworth during his remarkable circumnavigation.
Heavy Weather Sailing has long reigned as the ultimate authority on surviving storms at sea for crews of any size, whether racing or cruising. If ever there was a definitive book on the subject, this is it.