You are here
Back to top
Celestial Navigation for Yachtsmen: 13th edition (Paperback)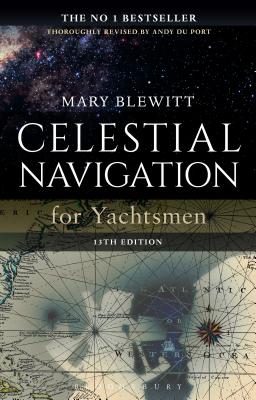 Description
---
Don't leave shore without this easy-to-use celestial favorite navigation primer--it could save your life!

Huge advances in electronic navigation since the original publication of Celestial Navigation have transported offshore navigators to a world of press-button convenience. Traditional navigation skills--and technology-free position finding--are still vital, though, especially when things go wrong, as they will: batteries fail, antennas go overboard, and electronics get wet. Knowledge of celestial navigation is a life-saving emergency skill; it is also a rite of initiation and its practice still a favorite pastime among serious cruisers.

A bestseller for over 65 years, Celestial Navigation for Yachtsmen is a model of simplicity and clarity. The only mathematics involved are addition and subtraction, which explains why this book has truly earned its reputation for admirable conciseness and for making a tricky subject easy to understand. This edition has been thoroughly revised by Andy Du Port, the highly respected past editor of Reeds Almanacs.
About the Author
---
The late Mary Blewitt, better known by her married name of Mary Pera, was involved with sailing for most of her life. Formerly a top ocean racing navigator as well as secretary of the Royal Ocean Racing Club for a number of years, she was also Chairman of the ISAF racing rules committee, and an international judge and jury chairman at major championships and regattas.

Andy Du Port was an editor of Reeds Almanacs for many years. He is also the author of The Yacht Owner's Manual, published by Adlard Coles Nautical.
Praise For…
---
"Celestial Navigation for Yachtmen is a model of simplicity and clarity." - World Cruising