You are here
Back to top
The Complete Ocean Skipper: Deep-water Voyaging, Navigation and Yacht Management (Hardcover)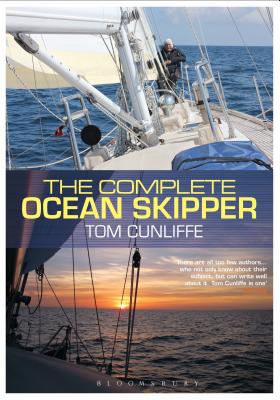 Description
---
Building off of his bestselling Complete Day Skipper and Complete Yachtmaster, yachting legend Tom Cunliffe turns his attention to the third strand of the RYA syllabus. With the same hugely popular, highly practical approach, Complete Ocean Skipper covers everything a yachtsman needs to know when planning an offshore cruise or ocean passage.

All aspects of planning and preparing for--as well as setting out on--a long-distance cruise are featured:

Preparation: types of suitable boat, choice of rig, engine power, safety equipment, communication systems, crew preparation
On passage: ocean weather systems, forecasting, deck routines, watchkeeping, self-steering, emergencies, heavy weather techniques
Ocean navigation: electronic as well as celestial

A unique and definitive handbook, Complete Ocean Skipper goes beyond the theory of the RYA syllabus to ensure that readers are equipped with the knowledge of both what to do and how to do it. A veteran offshore yachtsman as well as an RYA examiner, Tom Cunliffe brings his experience to bear and packs this must-have guide with invaluable hands-on advice for offshore and coastal sailors alike.

With clear, helpful color photographs and diagrams throughout, this is the essential book for anyone planning for or dreaming about sailing farther afield.
About the Author
---
'There are all too few authors ... who not only know about their subject but can write well about it. Tom Cunliffe is one,' according to Cruising magazine. Tom Cunliffe has many years of experience cruising all round Europe and from the Caribbean to Russia and Brazil to the Arctic. He is an RYA Yachtmaster examiner and a training consultant for Sailing USA - the governing body of yachting in the USA. He is a regular columnist for Sailing Today, Classic Boat and Yachting World in the UK, and SAIL in the USA.